If you're contemplating whether it's a good idea to stay at your accommodation for the summer then have no fear! We've put together a little infographic for you on the top 5 reasons to stay over summer.
We're very helpful like that!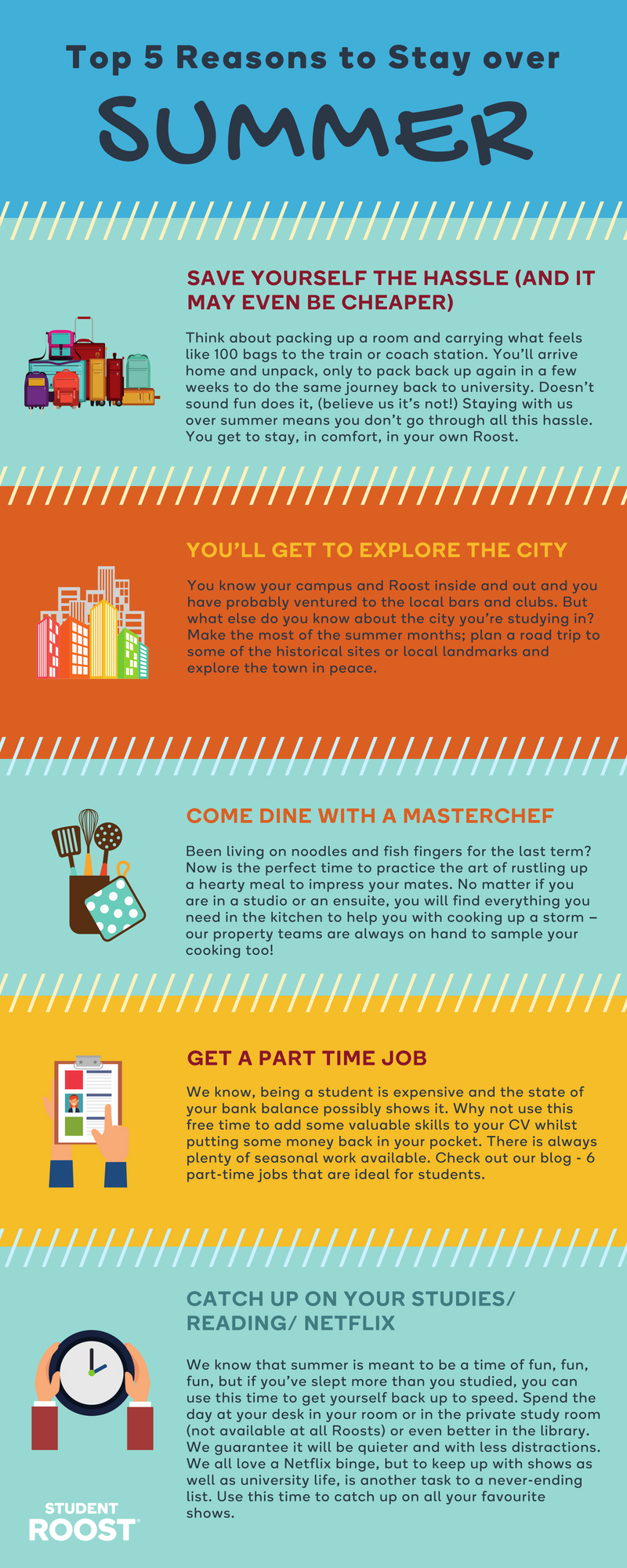 If you'd like to extend your contract at your property check out our property pages to find out more!