Heading to Bath to study at Bath Spa University or the University of Bath? Experience the city that's steeped in history and get to know all of its modern nuances with our student guide to Bath – the perfect tool to inform your stay.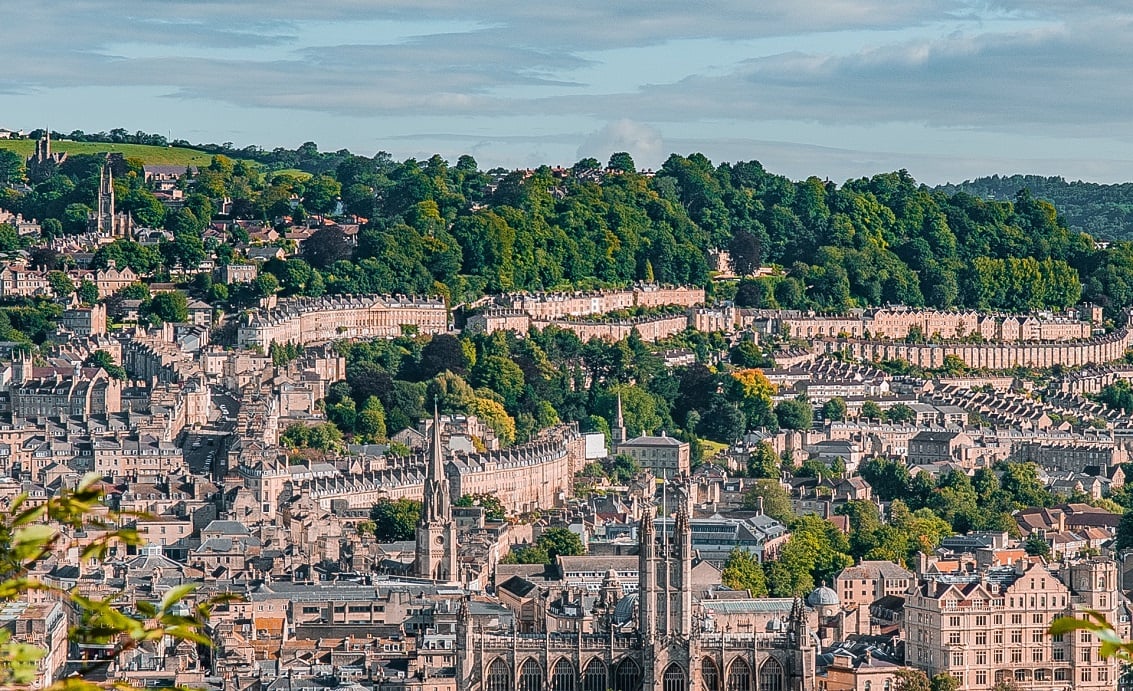 Things to know: Bath city guide
Known for and named after its Roman-built baths, Bath is a world heritage site oozing beauty, and a perfect place to spend your time as a student. There are plenty of things to do in Bath for students, but that'll all be covered later – first, here's what you need to know.
Situated just 11 miles southeast of Bristol, Bath has been a spa since 60 AD – when the Romans built baths and a temple in the valley of the River Avon. Back then, it would have been known as Aquae Sulis in Latin, which translates to "the waters of Sulis" – with Sulis being a Celtic deity known for being a life-giving mother goddess, but also a sneaky agent of curses.
Bath is one of the most visited cities in the United Kingdom, and it's clear to see why. There's a plethora of attractions that bring people from across the globe, as well as the strong universities that attract many international students.
The city is surrounded by green belt, meaning if you're a keen walker or rambler, you'll have plenty of places to explore. There are also several parks in and around the city, such as Royal Victoria Park which is a short walk from Bath city centre. Our personal favourite is Alexandra Park, with views spanning across the entire city, offering a great option if you're wondering what to do in Bath for free.
Travelling to Bath by car requires use of the A4 road which links it to Bristol. The city introduced a Clean Air Zone, much like London and Birmingham, meaning car use is reduced in the city centre – which has led to park and ride schemes being introduced in the city. If you're arriving by air, the city is around 20 miles away from Bristol Airport, and if you're arriving by rail, you'll be getting off at Bath Spa railway station.
There are countless things to do in Bath for students which we'll delve deeper into soon, but just know there is plenty on offer from a range of theatres, festivals and two sports teams to support in the form of rugby union side Bath Rugby and football team Bath City F.C.
Things to do in Bath for students
Of the things to do in Bath for students, many of them hold cultural and historical significance. Most of the top attractions in the city are historic sites, architectural marvels or landmarks, and speciality museums.
Visit The Roman Baths and listen along to a helpful audio guide to go into a fascinating amount of detail about the Roman history of Bath, or visit Bath Abbey and undertake the guided tower tour to get a closer look at spectacular architecture. There are also a few free walking tours available as a guide to Bath, if you're wondering what to do in Bath for free.
Fans of fashion can visit the Fashion Museum, one of the world's biggest collections of historical and contemporary dress – you can even, COVID restrictions allowing, try on some of the exceptional period fashion at the attraction.
There's also Bath City Farm, where you can get up close and personal with Shetland ponies, goats, pigs and many other animals.
Like a bargain? Head to Green Park Station market, located in a former railway station, where you'll find regular flea and farmer's markets to delight the money-savvy. There's also a much-beloved Christmas market in the city centre once a year!
Of course, there's a range of nightlife in Bath for students and great places to eat – which you can find out more about below.

Bath student nightlife and music
There's some incredible nightlife in Bath for students – and some historic venues that have played host to major acts.
Moles (pictured) is a legendary staple in Bath student nightlife, and doubles as a live music scene. It's played host to huge acts like The Smiths, Blur, Oasis, Mumford and Sons, Ed Sheeran, Bastille, and The Killers. Their club nights offer an eclectic mix of genres, with multiple nights during the week covering emo, hip-hop, pop and rock vibes.
There's also Sub 13 – voted the best cocktail bar in Bath – which offers a stylish, intimate cellar bar with a heated rooftop terrace and a range of DJs to keep you dancing away into the night.
As expected, there's a range of pubs and bars to explore too, and Bath doubles as one of the best student cities in the United Kingdom for a good old pub crawl.
Bath student nightlife, at first glance, may seem like it's overshadowed by the history and culture of the city. We promise you though, that's not the case!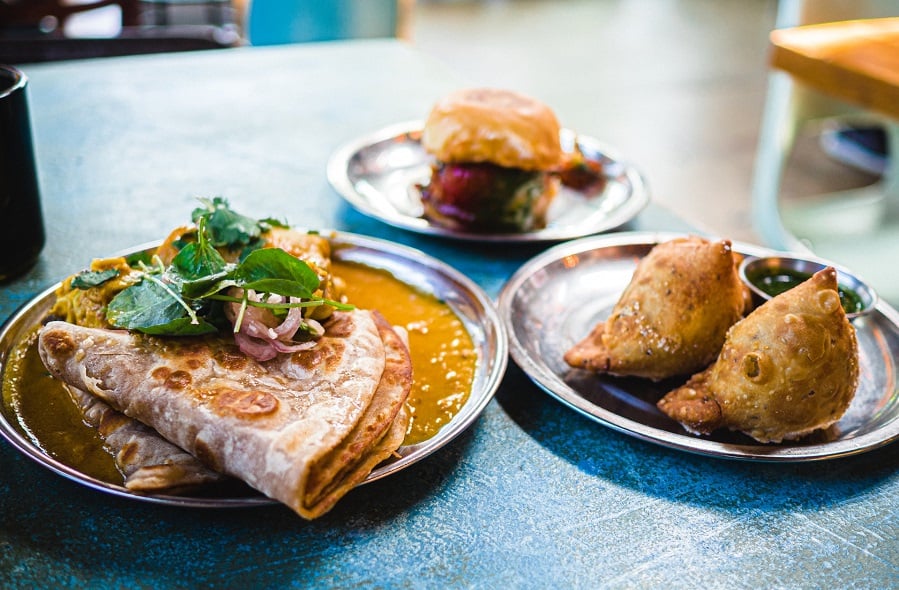 Cheap places to eat in Bath
As a student, you don't want to be going out and spending your student loan on expensive food. Luckily, there are a number of cheap places to eat in Bath, ensuring you'll get positively scrumptious food for low, loan-friendly prices.
Visit Chai Walla, offering healthy Indian street food to go, with vegetarian, vegan and gluten free options to suit any dietary requirement. It's only a short walk away from The Roman Baths – so the perfect end to a day out.
Fancy something to take with you to sit in a park or down by the river? JC's Kitchen, offering Philippine Barbeque, is a favourite of ours at Student Roost – and it's one to remember if you enjoy it, as they even cater events and weddings.
For those with a sweet tooth, it'd be wise not to miss Dr Gelato which produces excellent, home-made ice cream with hearty portions and delicious flavours. It's a favourite for locals and visitors alike, so avoid visiting at peak times to skip the queues.
At higher price ranges, there are numerous inviting cafés, gastropubs and more to sink your teeth into.
There's plenty of other cheap places to eat in Bath, but that's part of the fun of living in a new city. Explore, find your food havens, and let us know what took your fancy!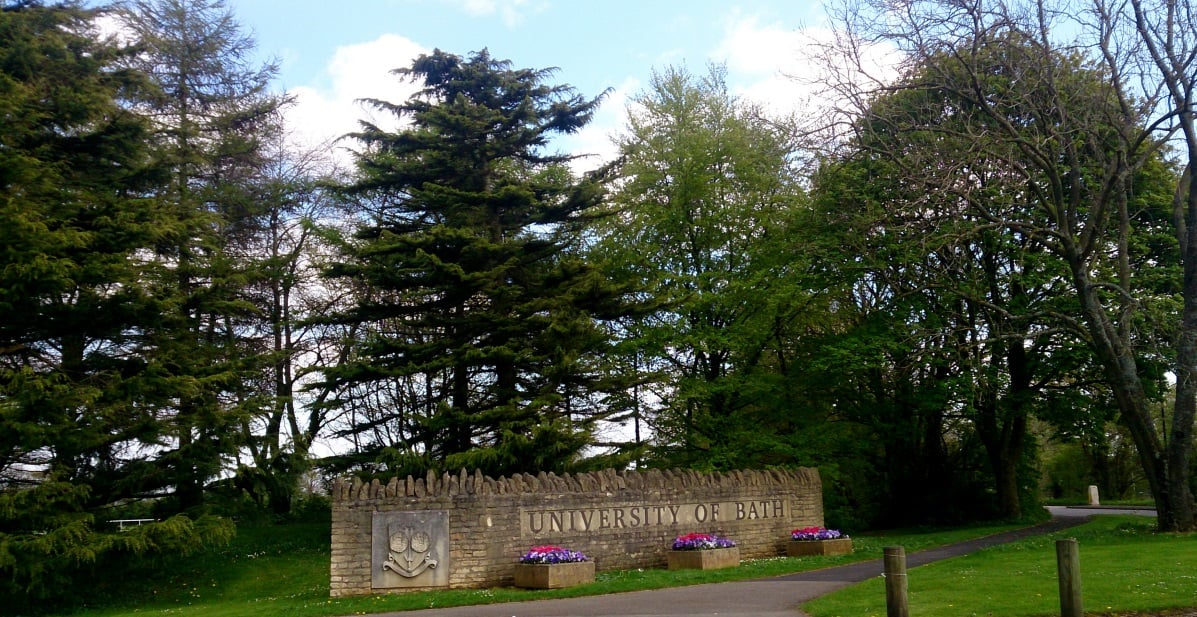 Universities and accommodation options in Bath
There are two universities in Bath, the University of Bath and Bath Spa University. Both offer different speciality faculties to help you reach your future goals.
University of Bath has the faculties of Engineering and Design, Management, Humanities and Social Science, and Science. It's had a lot of investment over the last 10 years or so and is a popular destination for students from across the globe.
Bath Spa University has facilities spanning across Art and Design, Education, Humanities and Cultural Industries, Music and Performing Arts, Research and Graduate Affairs, and the School of Society, Enterprise and Environment. It's one of the top ranked universities in the UK for student satisfaction, too!
There is one Student Roost property in Bath – The Depot – which offers a selection of studio rooms alongside an excellent communal area, a games room, and a study space which is perfect for getting your head down and into your books and essays. It's a 10-minute walk from the city centre, and there are buses to both universities every seven and 12 minutes.
Does Bath's spa-related history have you wanting to take a dip at The Depot? Live your student life the way that you want in Bath, while using our student guide to Bath to tailor your stay to you. Arrange a virtual or face-to-face viewing at our property today before securing your room for next year. Don't forget: you can book today here.