Leicester is a vibrant, multicultural city that celebrates its diversity day-to-day – but also through festivals spread throughout the year. It's home to some of the oldest and largest festivals in the UK, so make the most of your summer and enjoy all of the Leicester festivals on offer.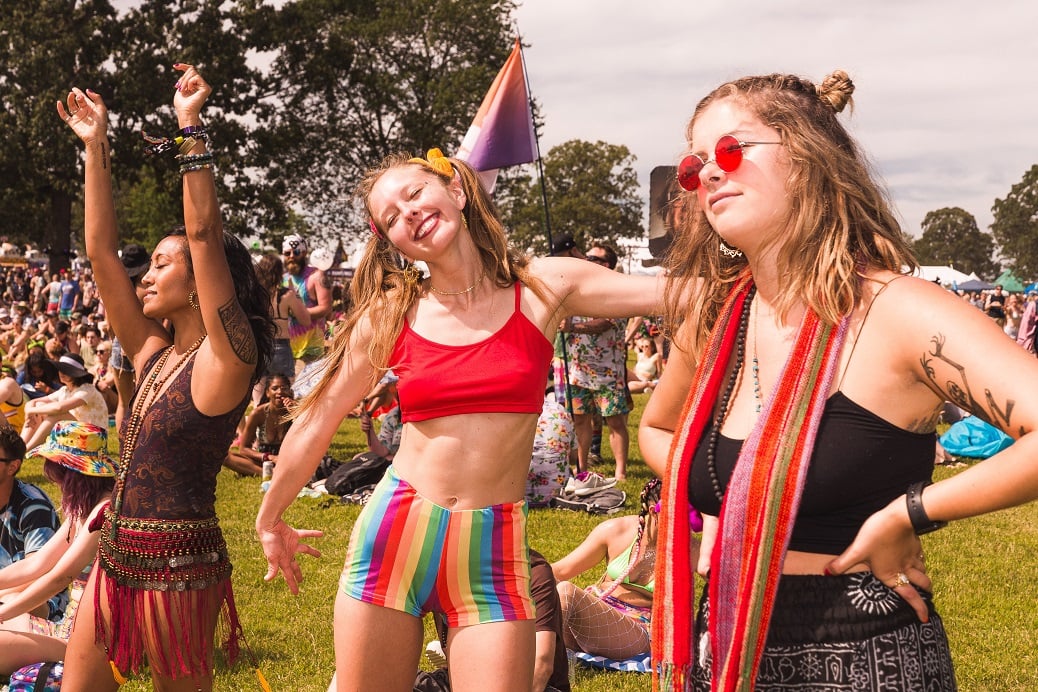 Leicester festivals
From graffiti in the form of Bring The Paint Leicester, to a wonderful waterside weekend at Riverside Festival Leicester, there's plenty on offer across the year for students to enjoy.
Did you know that Leicester is home to the UK's largest Diwali festival? Or that the Leicester comedy festival is the longest-running comedy festival in the UK? In fact, it was ranked by The Guardian as one of the top five comedy festivals in the world!
Students can arrive early at Queens Court accommodation from the 20th June, meaning they can enjoy much of the summer in Leicester. For any festivals that come sooner, a weekend excursion to where you're studying might be worthwhile.
We've prepared a list of some of the best Leicester festivals still to come this year to help you on your way.
Leicester festivals in June
June is a great month for Leicester festivals. The sun is out, the weather is hot and there's plenty of excuses to get outdoors - that is, if the British weather cooperates!
One of the aforementioned excuses is the Riverside Festival in Leicester, a two-day event spread across four areas: Bede Park, Western Boulevard, River Soar & Mile Straight, and Castle Gardens. There are food and drink stalls, arts and crafts, acoustic music, and various boat, canoe and narrow boat events too. The Riverside Festival Leicester is on 4th – 5th June.
A few days earlier in Hinckley, there's the Proms in the Park – part of the city's celebration of the Queen's Platinum Jubilee. It's an evening concert featuring Leicester's Bardi Wind Orchestra who will be performing a programme of music.
Music lovers rejoice – with Beyond Festival 2022 happening at Abbey Park. Acts like Skream, Wilkinson and D Double E will be gracing the city on the 25th June!
The Midland's biggest Halal Food Festival is also happening in June and falls on the same weekend as Beyond Festival for a weekend full of festivities. Celebrating culture, culinary taste and more, you can visit the Morningside Arena on 26th June to indulge in some delicious treats.
Leicester festivals in July
In July, there's the Leicester festival that's all about our relationship with nature. Explore and think about how we treat our Earth at Timber Festival 2022, packed with music, art, ideas and forest-based fun. The event is in Swadlincote between the 1st and 3rd of the month.
Leicester festivals in August
August is a great month for Leicester festivals – with two different music festivals on offer!
Fans of more indie music can enjoy 110 Above Festival in Atherstone between 11th and 14th August. Current acts include Everything Everything, Sea Girls, Vistas and The Sherlocks, with many more to be announced. There's also the Leicester 'Fake Festival' which is taking place on 13th August – showcasing some great tributes to Oasis, Foo Fighters, Kasabian and more.
A short travel outside of Leicester allows you to experience the history of the city during the 2022 Bosworth Medieval Festival in Nuneaton. With re-enactments of the War of the Roses, living history, author talks and more, it's a historically fun day.

Leicester festivals in September
There's a mix of festivals and events happening in Leicester in September, which range across interests.
Across two weekends in September, Wistow Maze will be open to the public. On 10th and 11th September, and 17th and 18th September, visitors have access to three miles of winding pathways, high-level bridges and viewing towers in a GPS satellite-designed maze.
Earlier in the month, there's the Medieval Re-enactment Weekend at Belvior Castle in Grantham. Across the 3rd and 4th September, you can journey back in time via living history, feudal fashion workshops, archery shows and battle sequences alongside enjoying the secrets of the original castle.
Leicester festivals in October
October is one of the most exciting months for festivals, due to Diwali in Leicester.
Start your month by attending the Diwali Lights switch-on at the Belgrave Road and Cossington Street Recreation Ground. You'll be able to take in some of the exciting lights, festivities and food on 9th October.
Just a few weeks later, you can truly experience Diwali in Leicester – the biggest celebration of the occasion in the UK – during Diwali Day on 24th October. Situated on Belgrave Road, there's a full itinerary of events, acts, food and sweets and so much more to enjoy.
Leicester festivals in November
There aren't quite any major weekend-spanning events in November, but there's still plenty to do.
The 5th November is a must for the famous Abbey Park Bonfire and Firework Display, the city's official bonfire night event. With free bike parks for those who choose to cycle, you can enjoy winter-warming food, various fun and games, and the major display on offer.
The same weekend, there's also a Public Ghost Hunt at Belgrave Hall – rumoured to be one of the most haunted houses in the country. You can join Cross Country Paranormal for an overnight investigation, but book soon as there are limited spaces.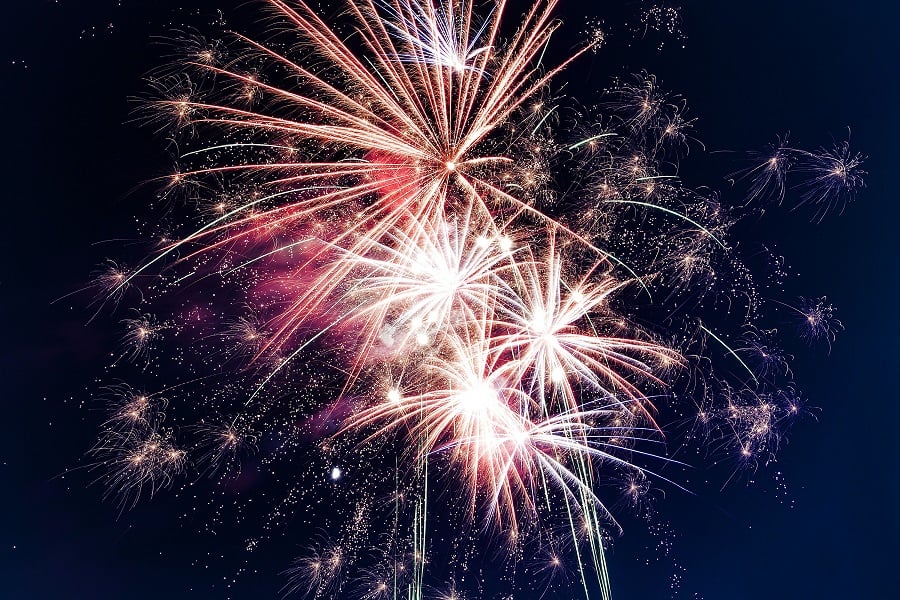 Leicester festivals to look out for in 2023
There's a number of Leicester festivals that we've already missed this year, but you can definitely keep an eye on tickets for some of the most exciting festivities in the city's calendar.
The Leicester Comedy Festival is the longest-running comedy event in the UK and most recently has seen Seann Walsh, Katherine Ryan, Simon Brodkin, Ross Noble and many more names grace the stage. It's planned to run next year across various days between 8th and 26th February 2023 – so start planning for the Leicester Comedy Festival now!
Each year, May also brings the return of the award-winning Bring The Paint Leicester. It involves an amazing selection of national and international artists creating over 40 large scale, public artworks across the city, as well as plenty of exhibitions, workshops, art tours and music for artists and enjoyers alike to explore.
Find your Leicester festival hub
As a student in Leicester, where better to enjoy all of the festivities than from your Student Roost student accommodation?
With several properties offering en-suite, studio and shared apartments to live in, and Queens Court offering free early arrival from 20th June, you'll have the perfect base for every festival in Leicester. After all, you'll be living in more than a room – you'll have access to free onsite gyms, games rooms and more.