For students studying in Birmingham or Coventry, there are a number of music venues in the Midlands to get your live audio fix. Whether you're looking for independent venues, away from the major arenas, that are on your doorstep or close enough to travel to, we've got you covered.
Music venues in the West Midlands
With music venues returning to full capacity events, and fans thirsting to see artists perform live again, smaller, independent live music venues in the West Midlands are beginning to thrive once more. If you're a fan of live music, sometimes there's nothing better than stepping away from the major arenas and chart-toppers and looking for an undiscovered gem in music venues in the Midlands.
At Student Roost, we've prepared a list of some of the best live music venues in Birmingham, as well as Coventry live music venues and other options a little further afield – all places you can venture to from the comfort of your student accommodation. Our list uses scores based on visitor's ratings and hashtags on Instagram to crown the best of the best when it comes to music venues in the Midlands.
Get your dancing feet and singing voice warmed up – things are about to get loud.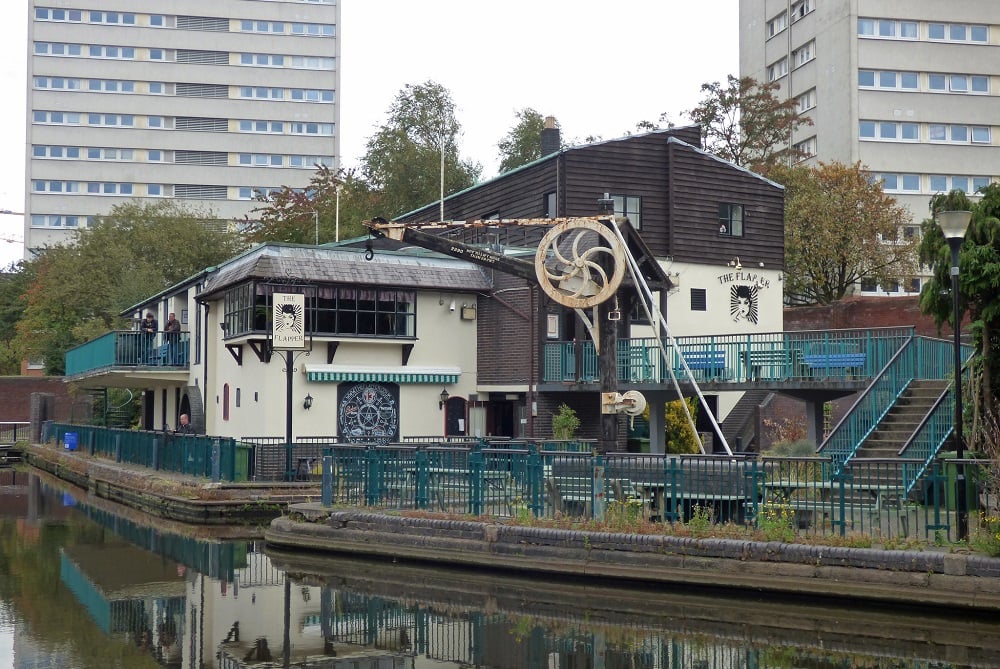 Live music venues in Birmingham
If you're a student hankering for some live tunes in the Second City, then there are plenty of independent Birmingham music venues for you to visit, and potentially discover the next big thing. From a city that's produced artists like Black Sabbath, The Streets, UB40, Electric Light Orchestra and newer acts like Jaykae and MIST, there's a mix of multiple genres for you to enjoy from The Heights or The Old Fire Station.
With such a vibrant range of culture, it's no secret that Birmingham has unearthed many musical gems. A near-impossible task for students is choosing a favourite gig spot, but some of the most exciting live music venues in Birmingham include:
The Flapper
The Flapper is a great venue which offers an exceptional variety of drinks, food, and musical acts on the front of one of Birmingham's many canals. Located just down the road (more, waterway) from the huge Utilita Arena, the Flapper boasts an unmatchable atmosphere.
Family-run, and an iconic fixture in Birmingham's musical heritage, The Flapper has played host to Editors, The Wonderstuff, and The Twang as fledgling artists. On nights where live music isn't booked, they also host events and themed nights, or offer their venue as a place for pre and post-show drinks for artists performing at the Utilita.
Overall score: 4,781
Hare & Hounds
Hare & Hounds is a Birmingham music venue that showcases gigs and live entertainment across two stages. It's the place where UB40 first performed, and has firmly cemented itself as a major part in Birmingham's musical history.
Located in the suburb of King's Heath, and accessible via taxis and public transport (at a fair price for students looking to save their coin), the Grade II listed building is considered one of the most influential music venues in the United Kingdom. Not only that, but they offer club nights as well as their live music offering – great for students looking for an eclectic events calendar.
Overall score: 2,566
Asylum
Asylum, situated a short walk away from the city centre, is a haven for alternative music. With regular artist performances and weekly club nights, you can't go wrong if you're fancying an evening of headbanging and enjoying heavy riffs and breakdowns.
Asylum is certainly one of the more intimate live music venues in Birmingham, giving you the opportunity to get up-close and personal with the act no matter where you're standing.
Overall score: 1,005
The Sunflower Lounge
In their own words, The Sunflower Lounge brings the "glamour and grunge of New York dive bars to the centre of Birmingham". A Birmingham music venue since 2002, this location has been a key part of the Birmingham live music scene for students and citybreakers for 20 years, and has showcased intimate performances from the likes of Dua Lipa, Royal Blood, Foals and Wolf Alice.
Located within the city centre, The Sunflower Lounge is a mainstay in the yearly events calendar, and often showcases some of the best breakthrough and local talent, as well as some of the newest DJs in their main bar.
Overall score: 3,315
The Jam House
The Jam House is a great live music venue, showcasing big-name jazz, blues and rock acts within a 3-story Georgian building.
The intimate venue also has a top-floor restaurant – but drinks and food are perhaps a bit pricey on a student budget. Expect a warm welcome, raw, stripped-back acts and a night of festivities.
Overall score: 2,917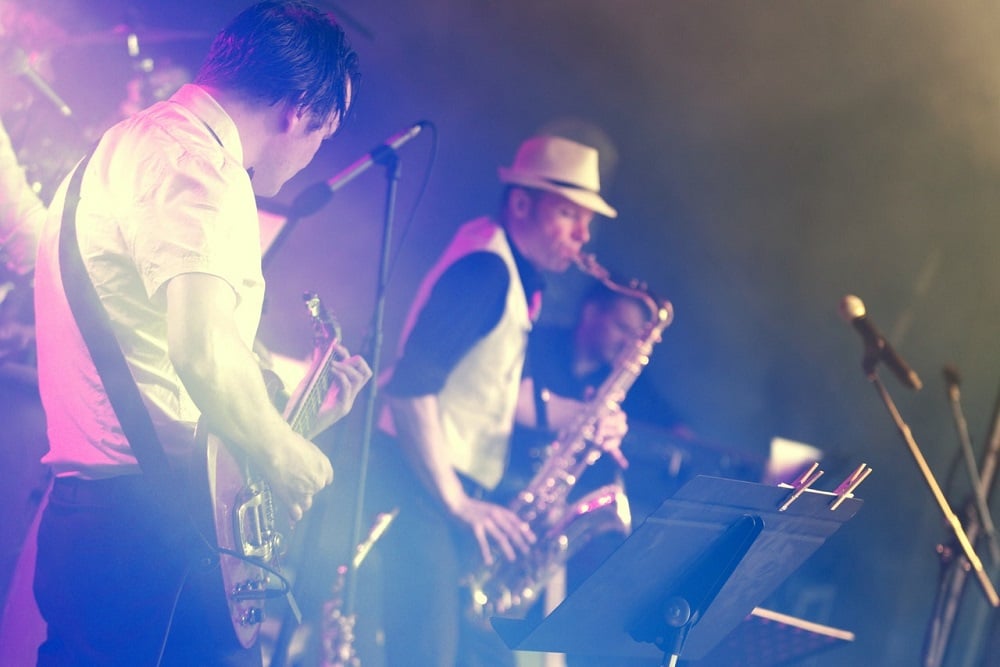 Coventry live music venues
The only arena in Coventry is primarily used for sports, while perhaps the biggest Coventry live music venue, Empire, is part of the HMV family – allowing them to pick up much bigger acts than some of their counterparts. However, Coventry – the city of culture for 2021 – is still a thriving hub for live music, and has a range of independent venues ready to welcome students.
The top venues in the city include:
The Tin Music and Arts
Formerly Taylor Johns, a much beloved mainstay in the Coventry music scene, The Tin was born as a charitable organisation in 2013. They offer an innovative, diverse, and high-quality live music programme, that showcases both established acts and local homegrown talent.
The venue is made up of two converted 18th century coal vaults, with one hosting a stage and the other a bar and seating area. This Coventry live music venue has won two awards and puts on regular events across the city.
Overall score: 515
Arches Venue
Arches Venue offers live music, live comedy and more all under one roof, and often features glorious tribute bands – with recent performers replicating Led Zeppelin, Def Leppard and AC/DC.
There's also a number of charity performances that take place at Arches Venue, as well as a plethora of Ska bands – fitting with the city's longstanding relationship with the genre through The Specials.
Overall score: 1,170
The Copper Rooms
The Copper Rooms is the University of Warwick's very own live music venue, offering affordable drinks and stellar acts to students. With a 900-capacity room and a 300-capacity room, this intimate venue has previously hosted exceptional artists like The Wombats and Chase and Status.
Based in the heart of the campus, the venue is popular with students and features club nights and smaller acts in the room with lower capacity. It's just over a 10-minute walk away from our Coventry-based accommodation, The Oaks!
Overall score: 591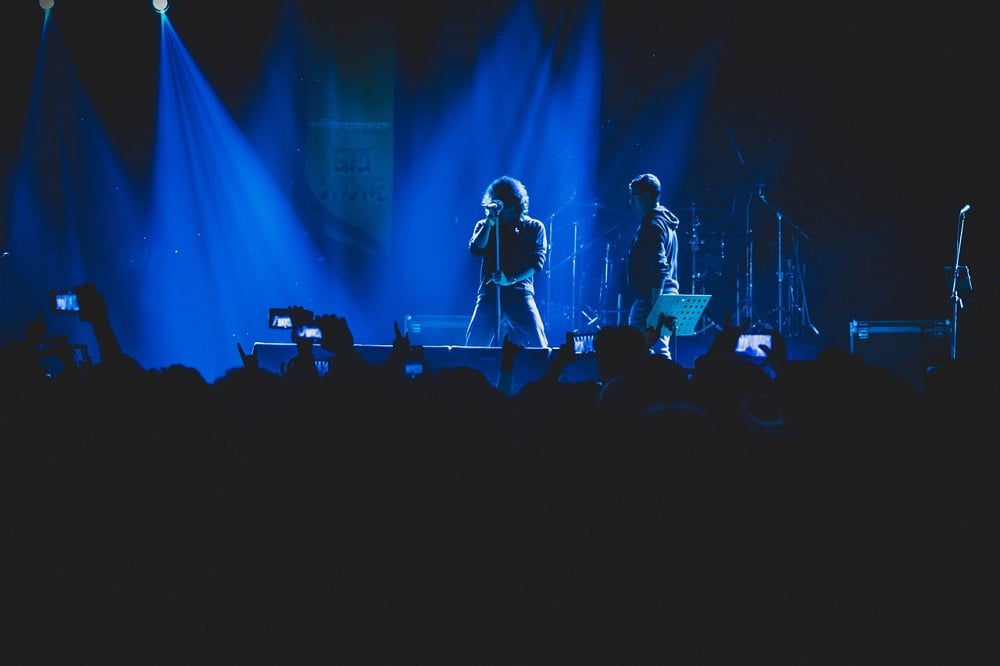 Music venues in the Midlands wider area
If you're willing to travel to bag a night listening to some belting tunes, then there are many live music venues in the West Midlands that are just a bus or train journey away from your student accommodation.
There are Wolverhampton music venues, Bilston music venues and more to be enjoyed if you're willing to travel. If you're a student in Birmingham, simply jump onto a bus to Bilston or Wolverhampton, or get a train to from Grand Central station direct to Wolverhampton. It's quick and easy, and trains to and from run into the early hours.
The Slade Rooms
Named after the eccentric rockers Slade, who hail from Wolverhampton, The Slade Rooms is a 550-capacity venue that offers an eclectic mix of performers, exceptional sound and good bar facilities.
The venue is just across the road from alternative nightclub Planet, which attracts custom from across the West Midlands and is a hit with students for its club nights that go into the early hours.
Overall score: 4,938
The Robin
The Robin has been around since 1998, and is well established and recognised within the music industry. It has fantastic travel links to the rest of the West Midlands, and even has an on-site hotel if you'd like to stay after a performance.
As well as a restaurant which is open for every performance, the venue stages high-quality entertainers, performers, and musicians on a regular basis. It is Bilston's premier music venue.
Overall score: 1,680
The River Rooms
Located in Stourbridge, accessible via West Midlands bus routes, The River Rooms host a calendar of tribute acts and new and upcoming bands across a sprawling bar and dance floor.
Situated on an industrial estate in a repurposed factory, The River Rooms have been recently renovated and provide an exceptional atmosphere with delightful décor. There's music to suit every taste at this venue.
Overall score: 987
Enjoy live music venues across the West Midlands
So, there you have it. The Slade Rooms in Wolverhampton provides both a great night and the perfect place to spice up your Instagram feed, placing it as the best live music venue in the West Midlands. For something that's bound to please, top-reviewed venue The Robin, in Bilston, is well worth a visit.
If you're looking for a hub for live music while you're studying, then it seems like Birmingham is the place to be. With five exceptional venues, and countless others that didn't make our list, the Second City is thriving for top music venues in the Midlands. So, take it from us: your student accommodation is more than just a room – it's a base for all of your musical escapades.
Book a face-to-face or virtual viewing today, before securing your room for the 2022-23 academic year.
Methodology
Each venue has been given a review rating score – taking its Google Review star rating (4.5) and turning it into a number that's between 0 and 500. For example, 4.5 equates to a score of 450.
These venues are then given an Instagramability score, based on the number of times the venue has been hashtagged on the popular social media platform. Some venues have been excluded from the list due to issues verifying Instagram data as they share their name with other popular venues across the world.
These scores are then added together to provide an overall score and ordered from highest to lowest to discover the best live music venues in the West Midlands.
The full workings of our scoring is available upon request.