At Student Roost, we love to hear from the people who live with us. Our Roosts are nothing without students living in and enjoying what we have to offer, so we welcome real stories from residents – just like Emma, who's returned year after year to our Swansea property.


Name: Emma
Roost: St Davids
University: University of Wales Trinity Saint David
Below, Emma tells us more about her experience at St Davids and how 24/7 support, friendly staff and friendships for life have made it more than just a room.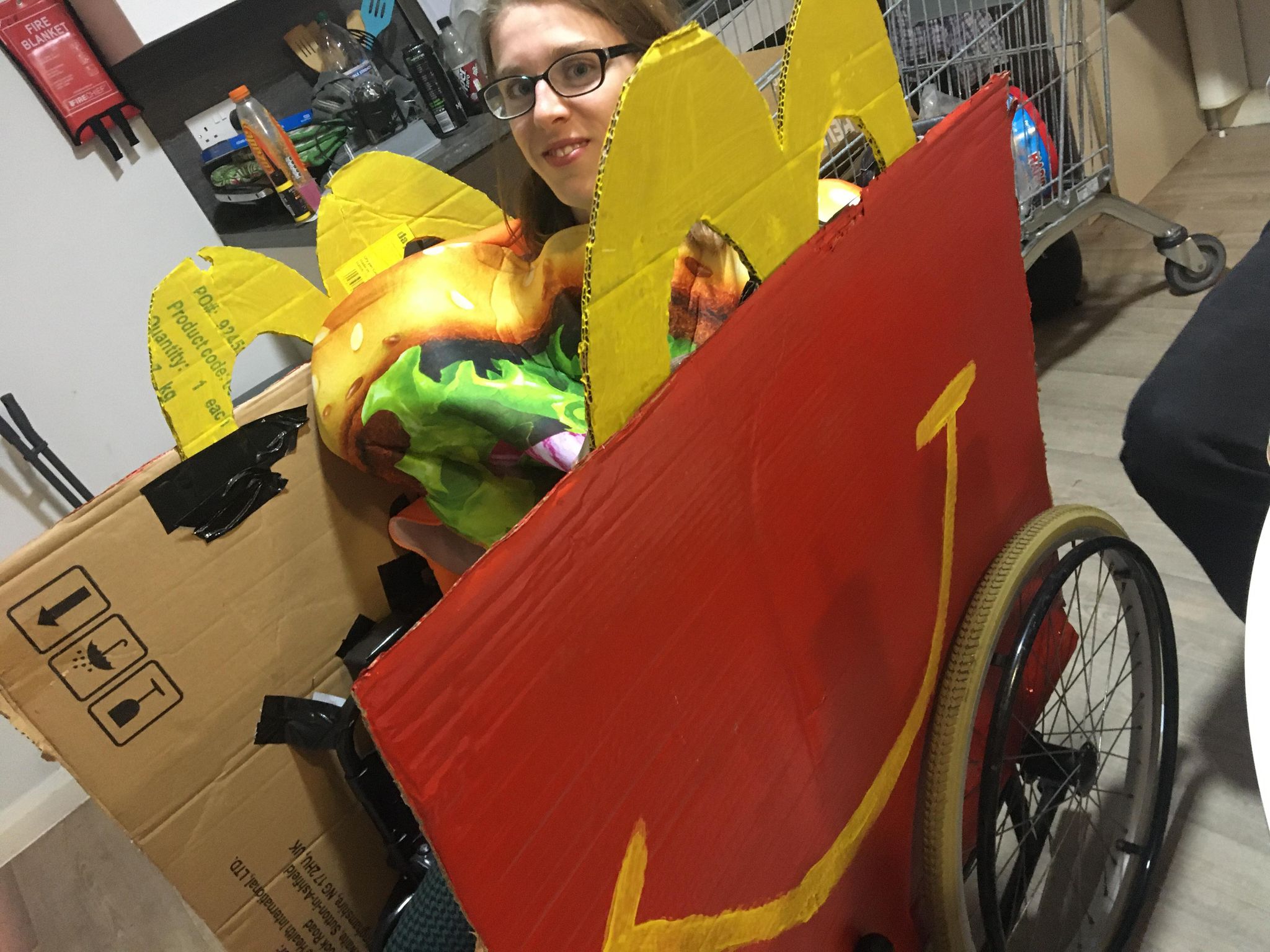 "This is my third year staying at St Davids. They can't get rid of me!"
I've been around a while. I'm currently studying Education at Trinity. I came in first year [2019], having spoken to a lot of people throughout that summer on various chats and whatever. This is my third year – they can't get rid of me!

When they were announcing there was gonna be a lockdown, I pretty much just left until the following September [2020] and then I came back. Staff handled their communication with us very well, they're always sending out emails about what it means for us.
"All the way through, the team and the guys downstairs have been brilliant."
I have had a difficult year. It's impacted my mental health and I've had changes to my physical health. I have mild CP, and [when] I isolated staff were very understanding. All the way through, the team and the guys downstairs have been brilliant – they always stop and say hello, and ask how things are going.

They've been genuinely really supportive, kind of like my lifeline as well because obviously I'm away from home. They know I haven't had the easiest year, some can tell when I'm a bit down and they find ways to cheer me up or just talk through things. It's nice to be able to talk to them.
"We kind of instantly clicked, it wasn't long until we were inseparable."
Kayleigh started across the hall from me. I saw her moving her stuff in and we always laugh about it now, I completely ignored her when I first saw her because I had my music on. I'm really shy, so I messaged her on Facebook later [asking] 'how are you?' We kind of instantly clicked, it wasn't long until we were inseparable and our friendship group now we met together. I've always been quite shy and nervous around new people and keep to myself, but she really helped me come out of my shell socially.

The staff knew we were inseparable and we're always cracking them up with the things we end up doing, like with our matching onesies. Mark came up the other week, walked into the kitchen and said, 'It's cosy in here'. We were like, 'Do you mean chaotic?' Our kitchen contains a ball pit, it's like a five-year-old's kitchen. We've just had a whale of a time.

Do you have your own student story to share? Whether you've lived with us for a few months or a few years, we want to hear from you. Drop us a DM on Instagram or Twitter and we'll be in touch. Or why not share your best memories on TikTok?

Have you booked your accommodation for next year yet? Return for another year like Emma did, or join us for your first year of Roost living – we can't wait for you to live with us. Find out why we're more than room.