Venturing to Coventry for your studies? Maybe you've lived in 2021's City of Culture for a few years but don't quite know the ins and outs. Immerse yourself in everything that Coventry has to offer, and use our guide to Coventry for students to help you on your way.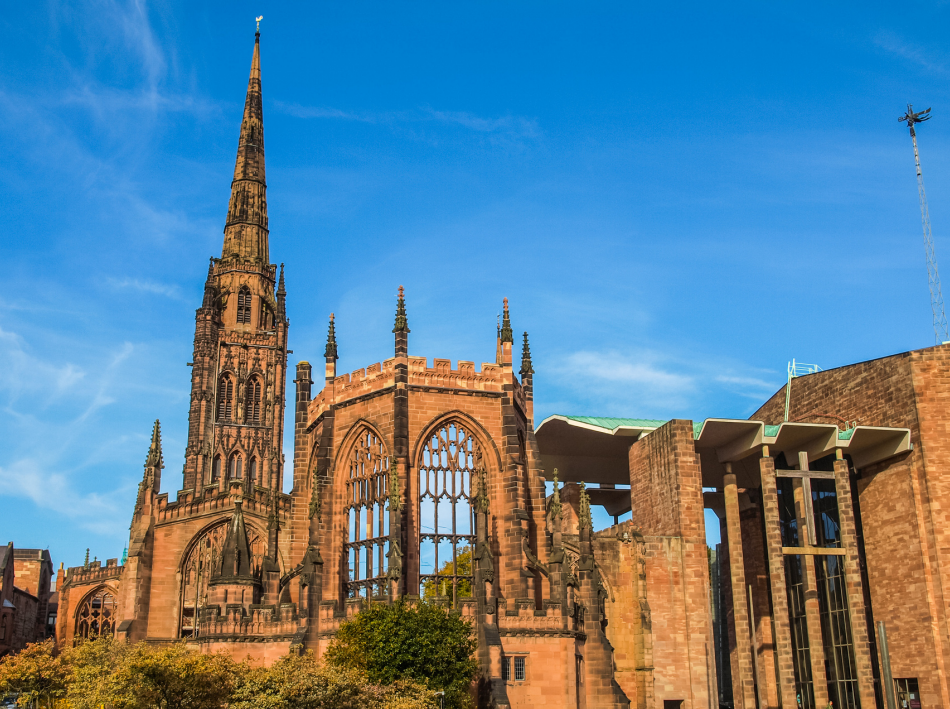 Key information: student guide to Coventry
Coventry is the 9th largest city in England, the 11th largest in the United Kingdom, and the second largest in the West Midlands. It is home to two universities, with Coventry University based in the city centre, and the University of Warwick to the south. As such, there are plenty of student bars in Coventry, as well as nightclubs and places to eat. We'll cover it all in our guide to Coventry for students.
Sitting on the River Sherbourne, Coventry has been a city since the Middle Ages and is home to years of extravagant history. The city's founding came through Earl Leofric of Mercia and his wife, Lady Godiva, who has a statue dedicated to her in central Coventry, after they built a Benedictine monastery atop of a Roman built settlement some 300 years after settlers first arrived.
Famous for watch and clock manufacturing during the Industrial age, bicycles in the late 19th century and motor manufacture in the early 20th, Coventry has been a hub of industrial growth – and is why the city was heavily targeted by German bombers in the 'Coventry Blitz' during World War II.
Coventry is highly accessible by several different transport options. Placed near the M1, M6, M40, M45 and M69 motorways, and served by the A45 and A46, you'll be able to reach the city easily by car. Coventry railway station runs inter-rail services between Birmingham, London and Wolverhampton, while the nearest major airport is Birmingham Airport, situated around 11 miles away. If, on the off chance, you have a canal boat to hand, you can also travel to and from Staffordshire via the canal systems.
And it wouldn't be a guide to Coventry if we didn't mention the city's illustrious sporting heritage. There are two professional football teams in the city, with Coventry City and Coventry United Ladies both representing. There are several noteworthy rugby sides you can see play in the city too, both for league and union rules, including Wasps, Coventry Rugby FC, Broadstreet Rugby FC, and the Midlands Hurricanes. Fans of ice hockey will be able to watch the Coventry Blaze, one of the founding members of the Elite Ice Hockey League in the UK and the most successful hockey club in their era.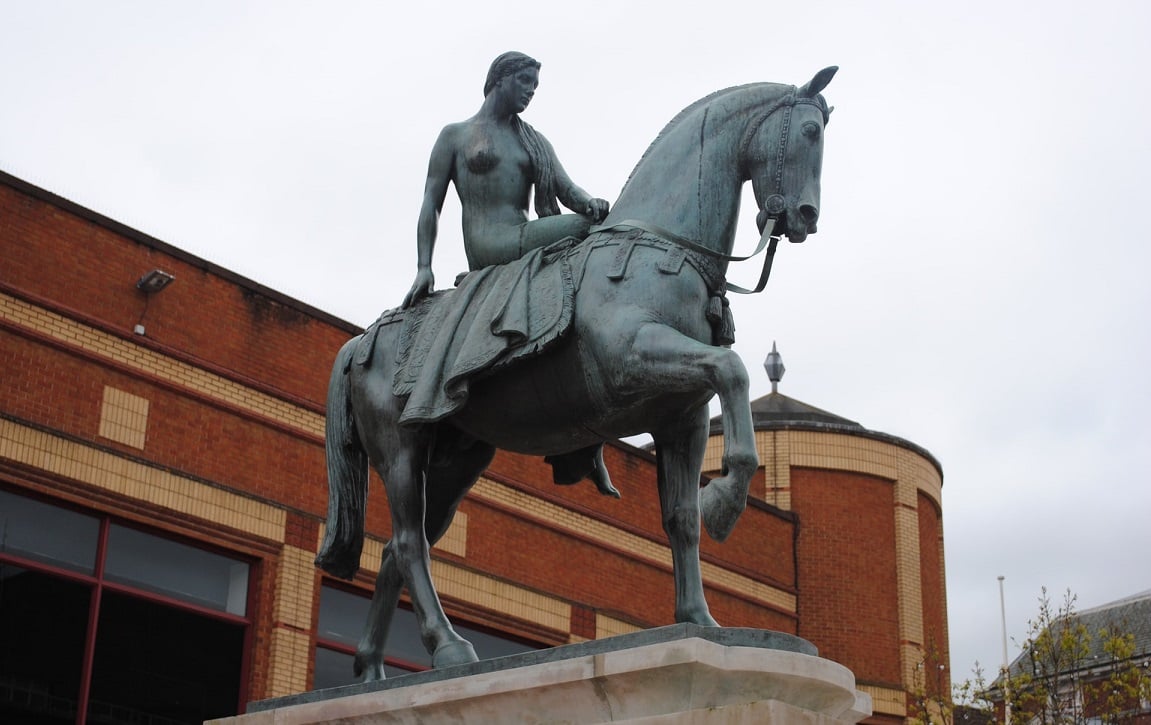 Things to do in Coventry for students
There's a plethora of things to do in Coventry for students. From speciality museums to beautiful architecture, exceptional theatres and breweries bursting with the latest flavours, you'll never be short of something to get stuck into. If you're a fan of shopping, there are several bohemian boutiques and second-hand shops in Coventry too.
To really delve into the culture of the city you're living in, it's paramount that you spend a few hours in some of the speciality museums on offer and get to grips with the history around you. The city has a number of museums, any of which could top the list of things to do in Coventry. For a unique experience, visit the Coventry Transport Museum, which is home to the world's largest collection of British road transport in public ownership and delve into the stories behind the people who made the city the hub of motoring and cycling.
There's also the multi-award winning Coventry Music Museum, which celebrates music from the city and Warwickshire in all of its forms, from The Specials to Hazel O'Connor. There's even the actual car from The Specials' 'Ghost Town' music video there!
If that doesn't tickle your fancy, there's plenty of architecture to enjoy. Coventry Cathedral, St Mary's Guildhall and the Holy Trinity Church offer exceptional period design, beautiful stained glass, and you can certainly make a day of visiting all three. It wouldn't be a day in Coventry city centre without snapping a picture next to the Lady Godiva statue, either.
Fancy yourself as a bit of a savvy shopper? There are plenty of shopping experiences to be had in Coventry. Visit Fargo Village for bohemian boutiques plus gourmet food and drink, or head to Coventry Market and Shopping Centre and spot a number of stalls selling a variety of things. There are plenty of second-hand shops in Coventry too, perfect for when you're looking to freshen up your wardrobe, but don't want to stretch your student loan.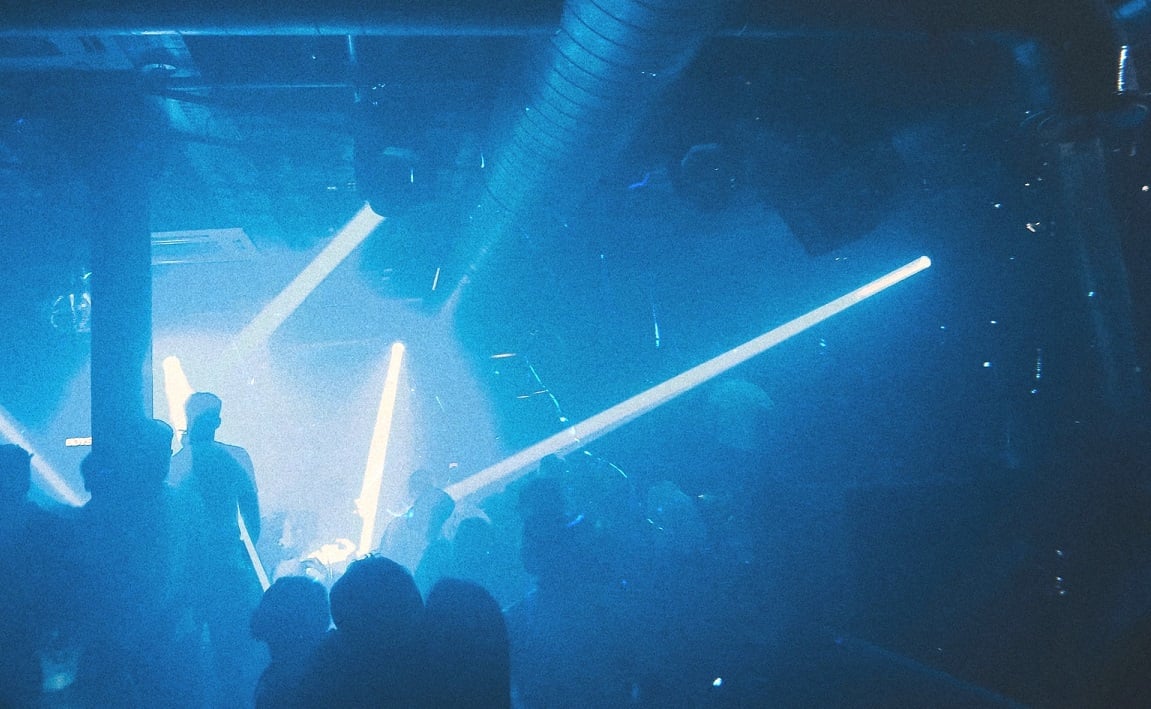 Coventry nightclubs and nightlife
We know, sometimes it's nice to get away from the hustle and bustle of lectures and studies and go for a well-deserved drink.
With an energetic student population, there's a load of late-night dancing available for the night owls. From clubs hosting big-name DJs and acts, to a quieter, more cultured cocktail experience, you'll certainly find what you're looking for amongst the many Coventry nightclubs and bars.
For bars in Coventry, there are plenty of choices. There's firm favourite Slug and Lettuce if you're looking for a bite to eat before you boogie, while you can enjoy the great atmosphere at Samoan Joe's on Spon street. There are also a number of sports bars in the city, showing big-screen sport and offering a number of recreational activities. Other options include The Botanist, or the friendly, established gay bar Glamorous.
If you're a bit more of an early-morning kind of party-goer, there are a number of Coventry nightclubs too. Kasbah is known for hosting live music and club nights, while Catch Twenty Two offers an eclectic mix of themed nights, from 'urban boujee' to 'pure bashment and afrobeats'. For a large dancefloor to test your tempo to, there's 147 Nightclub, or if you're looking to celebrate and fancy a VIP experience, there's JJ's, who often pick top DJs to host the night's event.
Whatever kind of party you're looking to pursue, there's plenty of nightclubs and bars in Coventry to let your hair down in.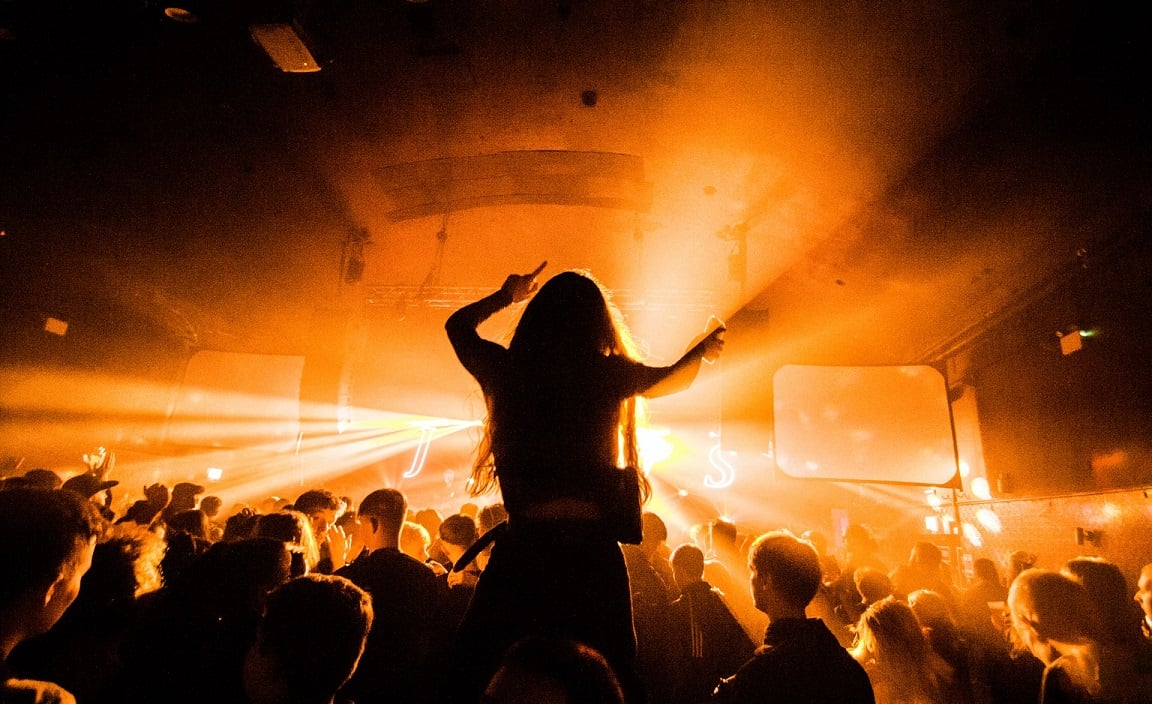 The Coventry music scene: anything but a ghost town
We couldn't start talking about the Coventry music scene without a little nod to The Specials, could we?
There are plenty of options when you look into Coventry's back catalogue, including the aforementioned 2-tone and ska legends, such as The Selecter, The Enemy, Panjabi MC and Billie Myers.
The best places to enjoy the Coventry music scene and live music are Empire, a fantastic venue that's easy to access and situated in the centre of the city, and Arches, which offers reasonably priced drinks, friendly and welcoming staff and a selection of artists to whet any music lover's appetite.
Warwick Students' Union's The Copper Rooms is also a popular option. Offering exceptional sound in an intimately sized venue across two separate rooms, The Copper Rooms are based in the heart of the University of Warwick campus. It's easily accessible from Coventry city centre and has played host to Alt-J, The Wombats, Labrinth, Chase and Status, and more.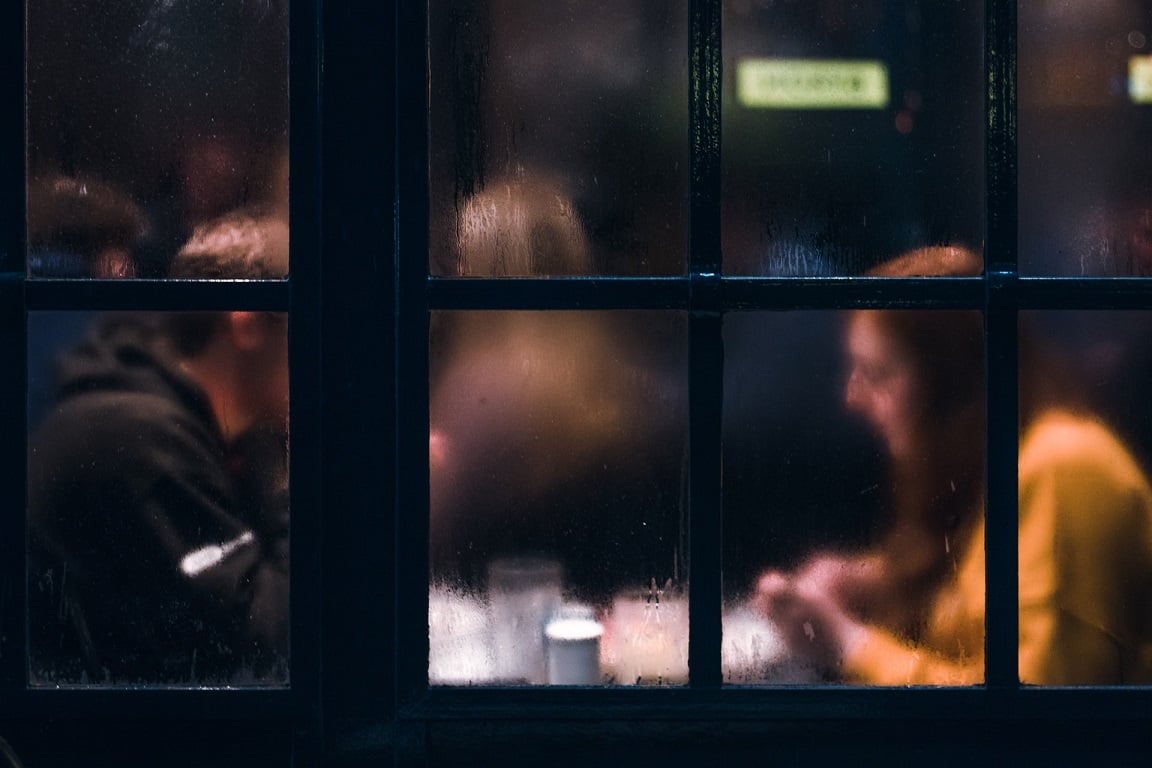 Places to eat in Coventry
After utilising the guide to Coventry and enjoying everything the city has to offer, you're bound to be hungry. Luckily for you, there are plenty of places to eat in Coventry!
For quick bites, or food that's available a little faster than others, Taste Vietnam reigns supreme. Affordable, available to eat in or for delivery, and covering a range of special diets, this restaurant certainly needs to be visited. It's also home to, allegedly, the best spring rolls in the city.
Sticking to Asian cuisine, Turmeric Gold is the best rated Indian curry house in the city, and well worth a visit if you're looking for a meal out with mates.
There are, of course, a range of chain restaurants like Turtle Bay available. For slightly more expensive places to eat in Coventry, there's Arco Bar & Ristorante and Earlsdon Supper Club, perfect for a celebratory bite after an exam.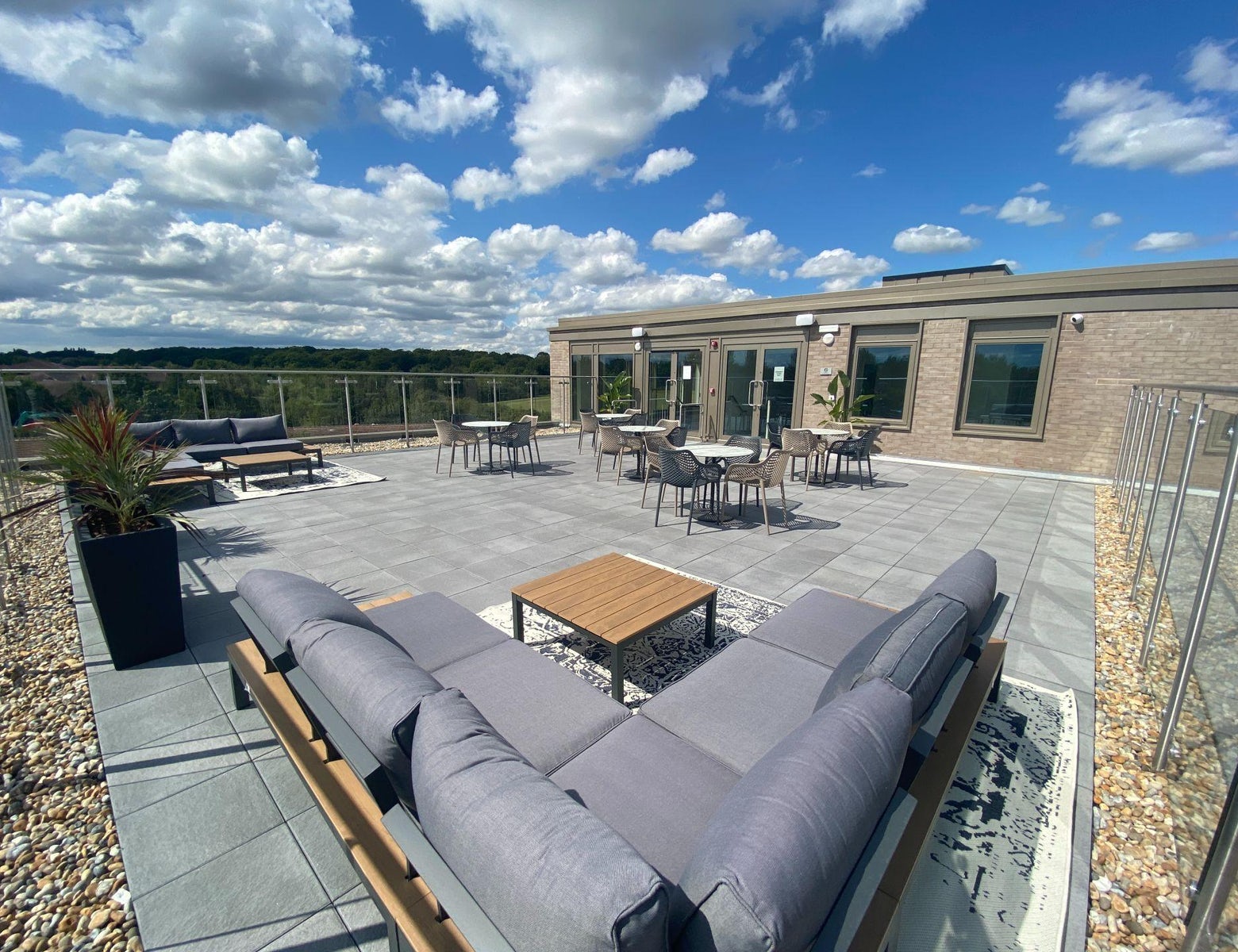 Universities and accommodation options in Coventry
There are two major universities in Coventry: Coventry University and the University of Warwick.
Situated in the city centre, Coventry University has been going since 1992 and has notable alumni like aerodynamicist John Iley and television presenter Andrea McLean. There's also the prestigious University of Warwick, located to the south of the city centre, known worldwide for its research and leading academic staff.
Both universities offer their own dedicated accommodations. At Student Roost, we have The Oaks, perfectly situated for both campuses. A popular choice for both universities, within walking distance and near easy transport routes, The Oaks offers insta-worthy social spaces, exceptional studio living and more.
Planning on living in Coventry for the first time, or continuing your stay? At Student Roost, we'd love for you to call our Coventry accommodation your home. The Oaks offer more than just a room – it's all about the memories you make and the friends you pick up along the way. Arrange a face-to-face or virtual viewing today, or book now.