Summer's here and the British weather, in stereotypical fashion, has finally caught up. There's no better time to enjoy all of the outdoor spaces on offer in your city, with some of them right on the doorstep of your Roost.
Whether you're within arm's reach of the spectacular outdoor places to visit in London, or a stone's throw away from some of the outdoor places in Birmingham, there's no better reason to get out and enjoy some of the great outdoor spaces on offer. Pack a picnic or dust off those walking shoes and enjoy everything that these selected university cities can bring.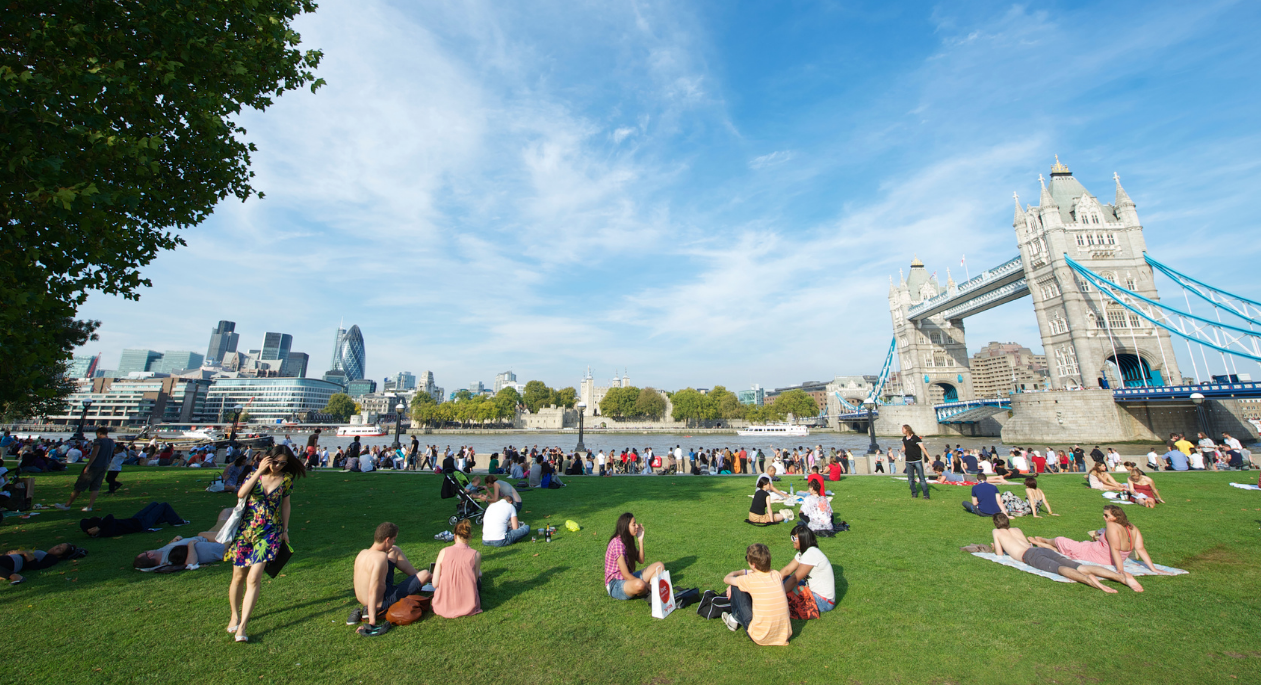 Outdoor places to visit in London
Living in student accommodation in London? Despite London being the built-up capital of England, there's plenty of greenery to enjoy and explore when you can find the time.
Epping Forest consists of over 50 different areas of woodland, grassland and other natural habitats, as well as the opportunity to grace your eyes with over 100 lakes and ponds. Spanning across 2,400 hectares, this magical outdoor space is easily accessible from Mannequin House via a 30-minute cycling route – handy if you've got a bike!
If you're looking for something a little closer to home, Lloyd Park is in Walthamstow and can be reached with a short 15-minute walk from your accommodation. With great outdoor facilities like a large green pitch, a basketball court, and an outdoor gym, as well as a skatepark if that's your vibe, Lloyd Park is not one to be missed. On some weekends, there are little farmers markets at Lloyd Park – cementing it as a great outdoor place to visit in London.
Outdoor places in Birmingham
If you're living in student accommodation in Birmingham, there's ample opportunity to get out and embroil yourself in the outdoor spaces the Second City has to offer.
Birmingham Wildlife Conservation Park is just a short jaunt from the city centre, and home to a unique collection of animals including endangered Red Pandas, monkeys, reptiles, otters and birds. Take a stroll down to Edgbaston to get a closer look.
Alternatively, there are a number of outdoor places in Birmingham that you're able to stretch your legs in. Visit Canon Hill Park in Moseley, or Aston Park in Aston and get a closer look at Jacobean Aston Hall or the stadium of Premier League football club, Aston Villa. If you're happy to travel a little, Lickey Hills Country Park is a favourite outdoor place in Birmingham for many a local.
Outdoor things to do in Newcastle
Newcastle is known for its excellent nightlife, but there are a number of outdoor things to do in Newcastle during the day, too. Step out from the communal lounge or cinema room at your Newcastle student accommodation and enjoy everything natural in Tyneside.
Travel down to the coast and take in the easily accessible Whitley Bay, where a stroll along the newly revamped promenade can only provide happiness. There's a Spanish Cut there, which offers excellent food and drink options alongside some quirky shops. If you spend a weekend at Whitley Bay, try and catch a sunrise – we promise you won't be disappointed.
Looking for more activity-based outdoor things to do in Newcastle? Visit Endless Adventure North East to experience river rafting, tubing, canyoning and rappelling – or book ahead at Turboventure – where your dreams of quad biking and tank driving can be realised.
Outdoor things to do in Sheffield
Staying in student accommodation in Sheffield? The Steel City has a lot to offer for those who enjoy nature, with a range of trails and walks available to sink those hiking boots into.
Take a trek through the Sheffield Round Walk and take in the beautiful scenery across the green, peaceful trail. There are a number of cafés on the route for you to stop and refuel at, but as a warning, it may take you half a day to complete the entire walk! And don't forget, just a short journey outside of the city and you'll be able to visit the Peak District National Park.
Other outdoor things to do in Sheffield include the Tropical Butterfly House, Wildlife and Falconry Centre, which houses meerkats, monkeys, otters, goats and snakes to name but a few, as well as having an on-site café for a treat during the day.
Things to do outdoors in Liverpool
Taking in all of the culture and history of Merseyside when leaving your Liverpool student accommodation can be quite the task in itself – but the former City of Culture has boundless outdoor activities and areas for you to explore.
Head to Blundellsands Beach – one of Liverpool's best kept secrets, which offers a gorgeous view across the Mersey. There's also a number of iron men statues on the beach, which are great for a photo opportunity, or find yourself in some of the stoic relaxation these permanent fixtures seem to exude.
There's a lot of things to do outdoors in Liverpool, but we'd personally recommend a trip on one of the Mersey Ferries – the perfect way to have a sightseeing experience you'll never forget.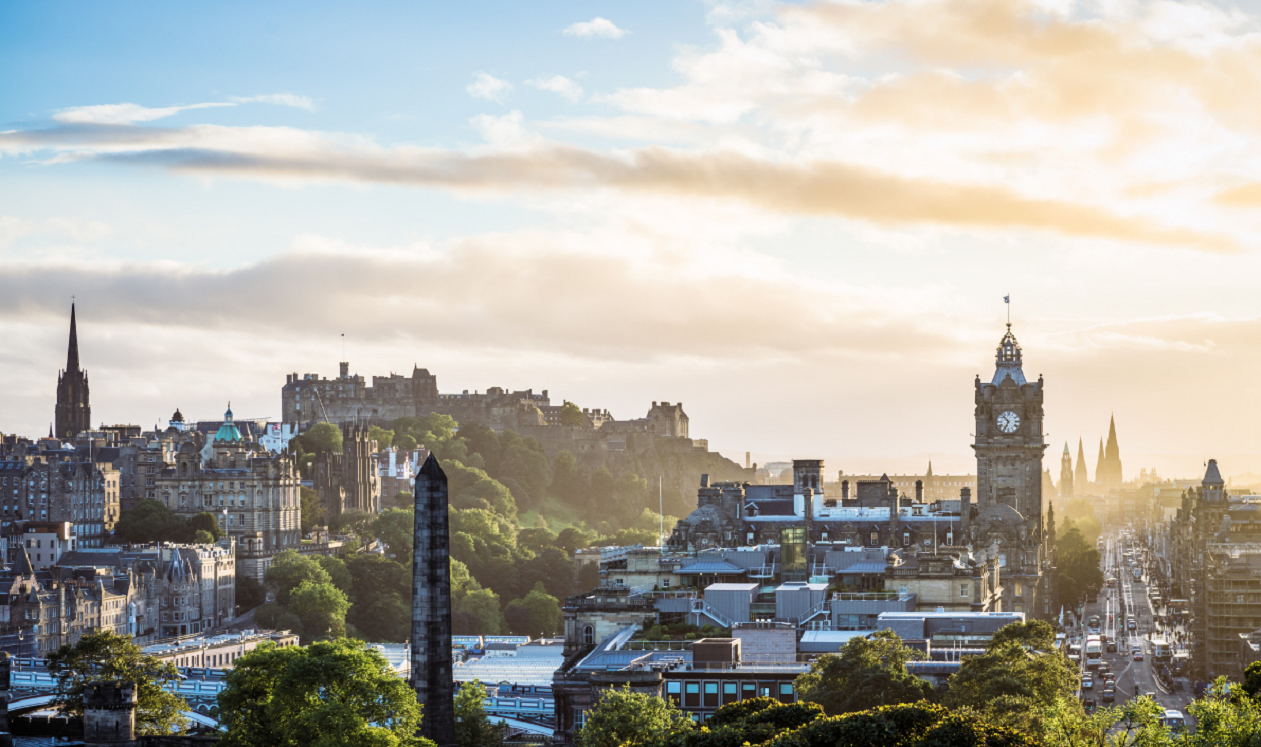 Outdoor things to do in Edinburgh
If you call student accommodation in Edinburgh your home, then you're certainly missing out if you're yet to experience the beauty of Edinburgh's outdoors. Away from the cobbled streets and ancient alleys of this beautiful city, you'll find a number of parks, gardens and walks to enjoy.
Visit Princes Street Gardens which provide seasonal floral displays, historical statues and grand monuments, or gather some friends and head to The Meadows, situated to the south of the city, and take part in a game of cricket or tennis. You won't be short of outdoor things to do in Edinburgh.
Alternatively, you can head to Edinburgh Zoo for an animal-filled adventure, test your skills at the Midlothian Snowsports centre, or if you're a bit of an adrenaline junkie, get in touch with Intrepidus Outdoors for some extreme tours.
Outdoor activities in Swansea
Studying near the coast and living in student accommodation in Swansea? With transport links and cycle routes right on your doorstep, there's so many reasons to get outside and enjoy outdoor activities in Swansea.
Take in all of the beaches and bays that the city has to offer. Oxwich Bay, Llangennith Beach, Swansea Beach, Pobbles Bay and Limeslade Bay all provide different things for a day out but one thing remains the same: they're all stunningly beautiful. Go for a walk, enjoy hunting for crabs or enjoy a swim when the sea is calm. There's even surf schools to try your hand at!
If you're looking for more relaxing outdoor activities in Swansea, there are a number of golf clubs and courses you could tee off at.
Outdoor things to do in Glasgow
Staying in student accommodation in Glasgow? There's so many outdoor things to do in Glasgow that you won't know where to begin.
For the adventurous, visit Pinkston Watersports for a river rafting experience you'll never forget, or head to the Glasgow Ski and Snowboard Centre to train yourself to be ready for the snow come winter!
Glasgow is also home to a number of mountain bike trails like Cathkin Braes, and cycle routes that take you along gorgeous glens and lochs – perfect for if you've brought your bike with you. On the subject of bikes, you can always take a tour around Glasgow on one too, with regular tours leaving from the city centre.
There's no better time to enjoy the outdoor spaces your city has to offer than the summer – and while many of the activities and walks are still accessible during the spring and winter, enjoying yourself under a bright blue sky is second to none.
Inspired to live in one of these great cities? Perhaps you're not quite finished with what they have to offer and want to book again? Find out how to book your student accommodation today and remember you can move in early now at selected properties at no extra cost to you - meaning you can enjoy summer in the city on us!