If you're headed to Birmingham for the first time, have experienced the delights of Brum before and are returning for your remaining time at university, or you're a veteran of the Second City, our Birmingham city guide for students will help you get the most out of your stay.

Things you need to know: Birmingham city guide
We know, considering living in such a huge city means you're interested in the Birmingham student nightlife, where's good to eat, and where's good for shopping – but we'll get to that shortly. First, there's some need-to-know information about the Second City.
Located in the heart of the West Midlands, Birmingham is the second largest city in the United Kingdom and is considered to be the social, cultural, financial and commercial centre of the Midlands.
The industrial revolution paved the way for Birmingham's advances in science, technology and the Midlands economy, and the City of a Thousand Trades produced a number of innovative creations that laid the foundations for the modern industrial society.
There are 571 parks in Birmingham, more than any other European city, and it is home to over six million trees – perfect for those who want to get out and enjoy the outdoor space near their new home.
Easily accessible, Birmingham can be reached via the M5, M6, M40 and M42 motorways, as well as the most famously nicknamed motorway junction in the United Kingdom: the Spaghetti Junction. From June 2021, the city has added a Clean Air Zone within the city, charging polluting vehicles that travel into the city centre – important to know if you're driving to your new student accommodation in Birmingham. There's also the major Birmingham Airport located in Solihull.
Looking for things to do in Birmingham for students? Sports fans will find themselves in luck, with the city being home to the founding fathers of the Football League and former European Cup winners Aston Villa, as well as rivals Birmingham City. Nearby, there are also West Bromwich Albion and Wolverhampton Wanderers to pique the interest too. Cricket fans will be able to head to Edgbaston to take in an inning or two, while the city is also playing host to the 2022 Commonwealth Games.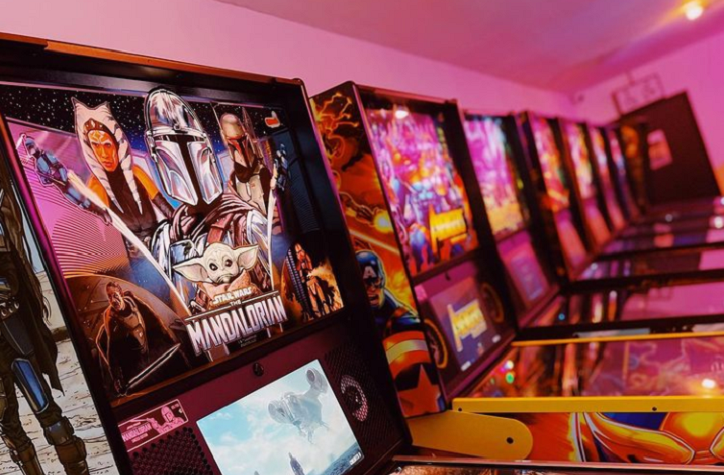 Things to do in Birmingham for students
There is a plethora of things to do in Birmingham for students. If you're looking to get outdoors, there are plenty of trails and parks to enjoy like the Lickey Hills, where you can get lost among the trees and wide-spanning roots. Fancy yourself as a bit of a culture vulture? Take a visit to Birmingham Museum and Art Gallery and make the most of the free entry, or visit the Thinktank Birmingham Science Museum.
If you're looking for a great shopping experience, head over to the Bullring, perhaps one of the most famous shopping centres in the country. With a number of fashion options to explore, alongside a range of chain restaurants, you'd be silly to miss out on everything the Bullring has to offer. Keep an eye out for the Birmingham Bullring student event too, where you can make some incredible savings on a number of brands!
For those who love their four-legged friends, Crufts, the annual international dog show, is a must if you're looking for things to do in Birmingham.
There's a number of independent shops and quirky one-offs to visit too. Take a look at TILT in the city centre, where you can enjoy speciality coffee, craft beer and the most eclectic collection of working pinball machines you'll have ever seen. You can bring your own food and make an afternoon of it trying to be a pinball wizard or join their pinball league.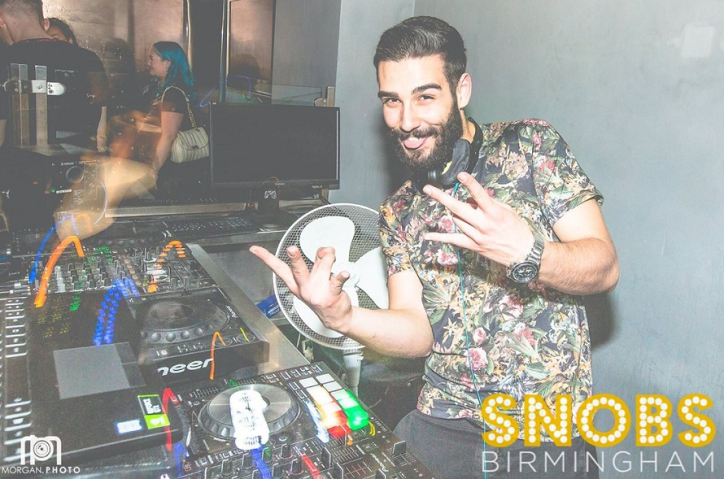 Birmingham student nightlife
There's definitely a night out for every taste amongst Birmingham's student nightlife. Whether you're into a boozy brunch that turns into an all-day event, a mix of genres that truly get the feet moving, or an alternative club night indebted to the world of rock, you'll be covered by the student bars in Birmingham.
As soon as you step foot in the Second City, you'll hear about Snobs. Combining great tunes, full dancefloors and cheap drinks, this Brummie institution has been open since 1972. Visit on regular nights Wednesday, Friday and Saturday to enjoy indie, R&B, hip-hop and more in the heart of the city centre. There are also regular student events in Birmingham at Snobs to enjoy too!
Nightclub Asylum offers a more alternative night out every Saturday, showcasing the best of pop punk, alternative and party pop – as well as doubling up as an exciting alternative gig venue too.
If the above Birmingham student nightlife options leave you wanting a little more – why not visit Tonight Josephine? With regular themed bottomless brunches, ranging from Burlesque to Grease and even Mamma Mia, you can gather your dancing queens and head over to enjoy an all-singing, all-dancing, all-drinking day out.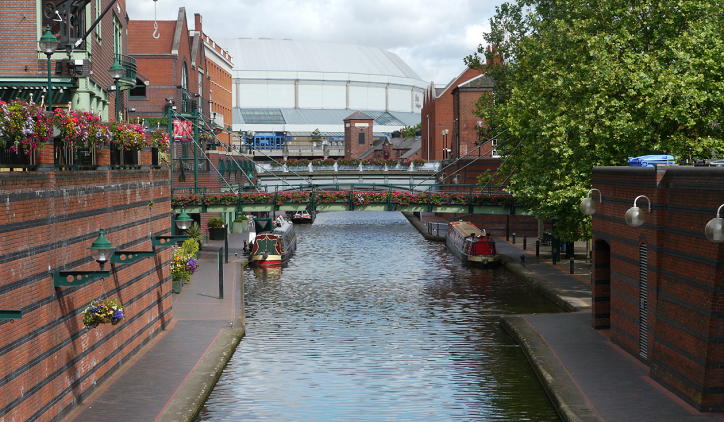 Brummie musical icons
While Asylum equates to a more alternative gig, there's also the O2 Academy, two arenas in the Utilita Arena (pictured on the Brindleyplace canal, above) and the Resorts World Arena, and a number of smaller venues within the city.
Musical icons like Black Sabbath, UB40, Duran Duran, Electric Light Orchestra, The Streets and up-and-comers Jaykae and Mist all hail from the city, so it's definitely worthwhile scoping out a number of pubs and smaller venues hosting the new talent that the city has to offer.
If student events in Birmingham aren't quite your forte, then live music should definitely be something you spend your time on when in the Second City.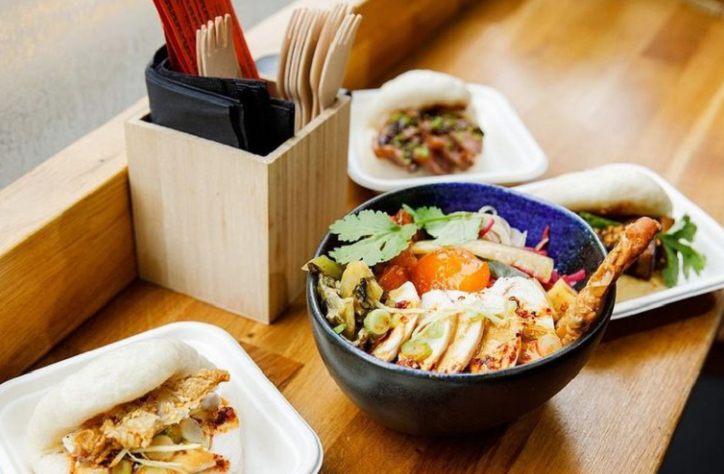 Places to eat in Birmingham
It wouldn't be a Birmingham city guide without telling you of all the pallet-pleasing food options available in the Venice of the North (did you know that Birmingham is often described as having more canals than Venice?).
There are all the chain restaurants you can imagine but, for a more independent offering, we recommend Tiger Bites Pig for bao bun heaven (see picture above), Shawarma City for a taste of the Middle East, or Plant + Pulse if you're looking for plant-based options.
Although it would be remiss of us not to include the Digbeth Dining Club in this Birmingham city guide, too. The award-winning, travelling street food carnival is something that's simply not to be missed. Now with rooted locations in Droitwich, Bromsgrove, Longbridge and Hockley – as well as continued pop-ups and a few options further afield in Warwick – it's definitely one of the best places to visit in Birmingham.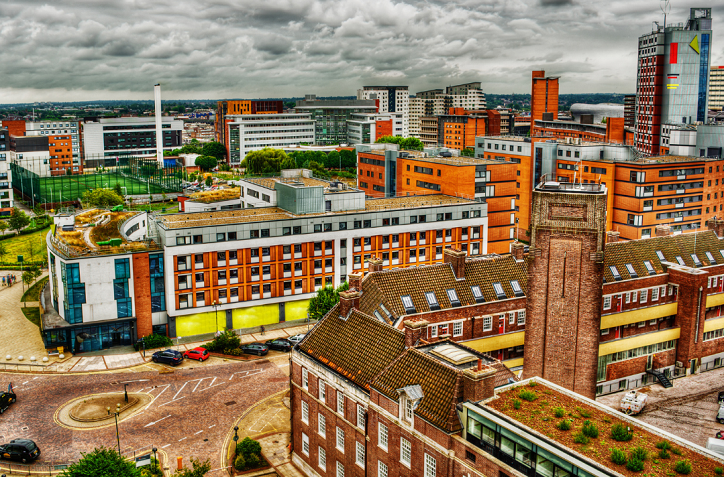 Universities and accommodation options in Birmingham
Birmingham lays host to four universities – Aston University, Birmingham City University, University of Birmingham and the University College Birmingham – all of which offer specialist degrees and courses. All universities are in and around the city centre, meaning they're easily accessible and nearby to transport links.
Alongside each of the universities' own dedicated accommodations, there's also a number of Student Roost properties available within walking distance of the city centre and university campuses.
There are two Student Roost properties currently available in the Second City, with The Old Fire Station located on the Aston University Campus, offering a large communal space, an outdoor courtyard and an onsite gym. There's also The Heights, which is a 5-minute walk to Aston University or a 10-minute walk to Birmingham City University, which offers regular yoga classes, a study room and much more.
Second City your first choice? We'd love to have you call our Birmingham accommodation your home. Start living the student life you've been craving in Birmingham (and use our Birmingham city guide as a handy tool) by arranging a face-to-face or virtual viewing at our Birmingham properties. Book with confidence today.