Student Roost are proud to have had the opportunity to showcase the talent of some of our very own art stars as part of an annual London art event.
Each year, the E17 Art Trail London puts a spotlight on artwork from residents across Walthamstow, which is home to our London student accommodation Mannequin House.
Returning for its 17th year in 2021, this year's theme is 'Possible Futures - Imagination, Ingenuity and Determination'. The event kicked off at the start of the month and runs until this Sunday (18 July), by which time over 200 venues will have shown work from an impressive 2,500 exhibitors - and one of those venues includes Mannequin House itself.
Our very own Roost hosted the student art trail from 2-3 July. We were proud to display the work of four of our exceptionally talented students who have made the E17 borough their home by choosing to stay at Mannequin House.
You can hear from the exhibitors - and check out their art - below:
"As an international student, it's a great opportunity to participate in the cultural and creative events as an artist from a different country. My artwork is mostly inspired by Indian culture and indo-Western, and each portrait has a different story, such as fairytale and historic. I'm thrilled I can share my work with fellow residents and visitors, and the Mannequin House team have been an immense support."

Baba Nayeem, exhibitor and Mannequin House resident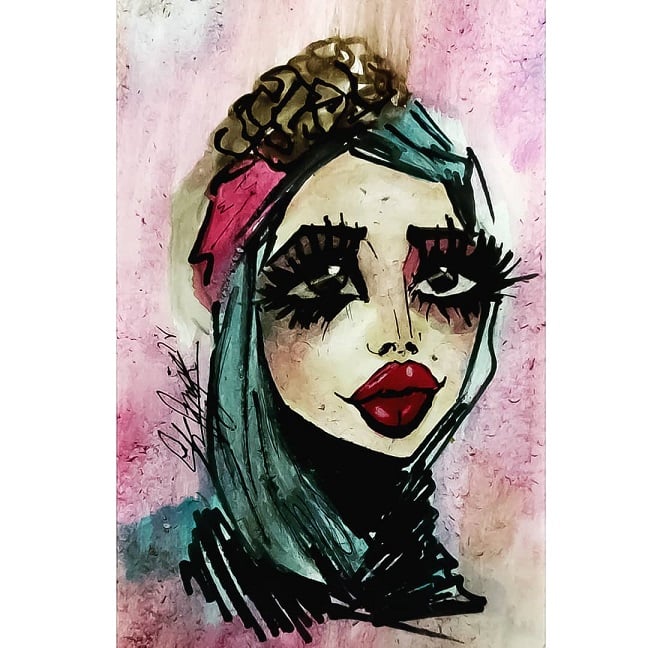 "I heard about the E17 Art Trail through Mannequin House. The work I have entered is a spring/summer '22 fashion collection using upcycled deadstock and is inspired by the struggle of identity construction for second generation working class British South Asian women. The Mannequin House team, especially Jessica, have been so encouraging and supportive through this challenging time and my studies."

Basmah Malik, exhibitor and Mannequin House resident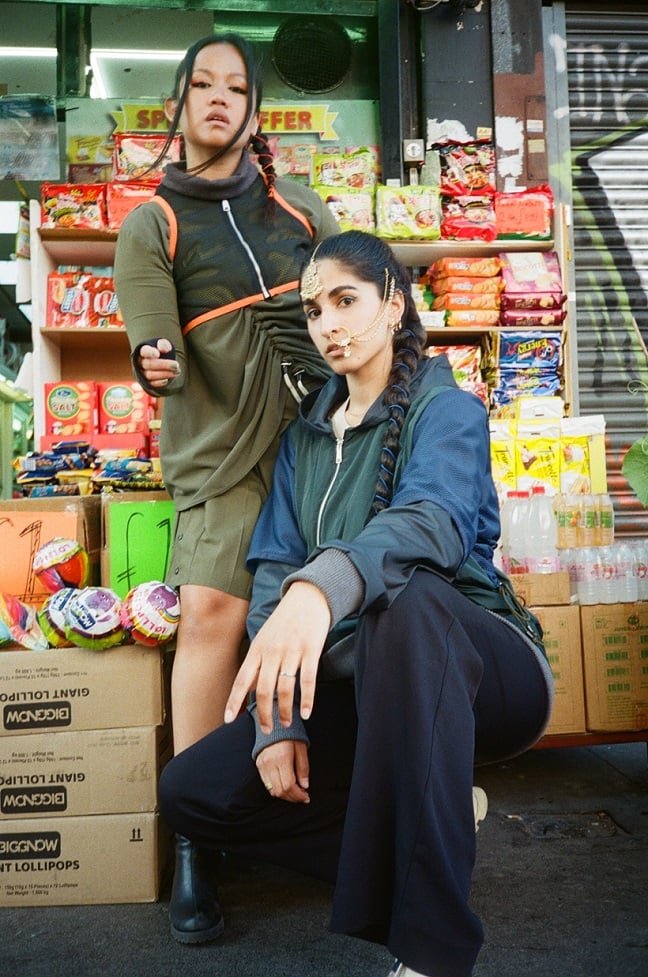 Photographer: Niyaz Ahmad @urbnera
Model: Ninja D.Evangelista (left) @ninz10 & Luna Gooriah (right) @lunagooriah
"The artwork I have entered is a fabric book which I have made from recycled fabrics, such as old shirts and jeans. In keeping with the Possible Futures theme, I wanted to show how the earth is at risk, so I have used the alphabet to highlight a different endangered animal. I am excited to have my work displayed at Mannequin House because it's the first time my work has been exhibited. The team have been so helpful, efficient, and friendly."

Mae Griffin, exhibitor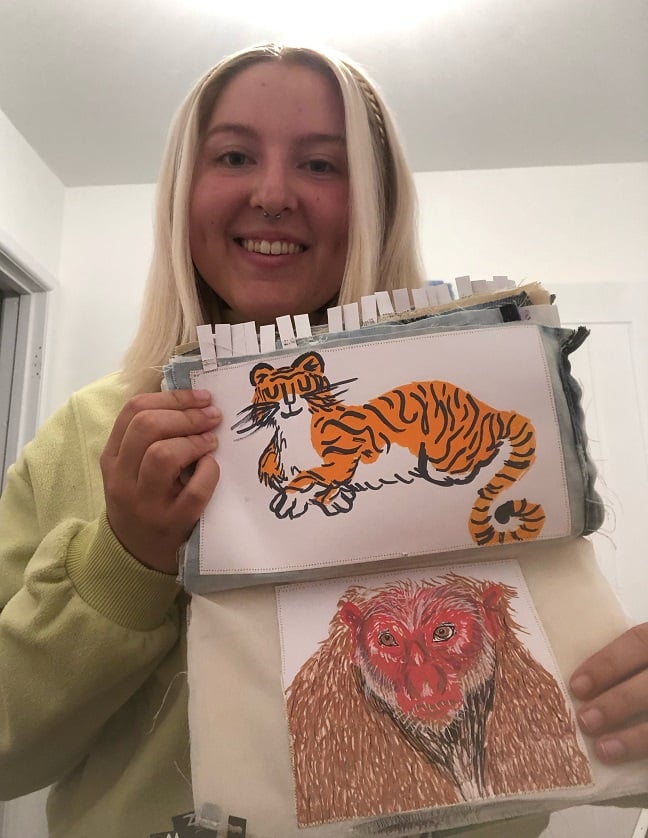 Ashish Nandi, Operations Manager at Mannequin House, said: "The E17 London Art Trail is such an uplifting, exciting programme for all Walthamstow residents, and I'm so proud that Mannequin House was able to play a part in helping the festival to return this year.
"After a turbulent year for everyone, especially students, it's vitally important that as a community we show our support to the arts sector. That includes some of our incredibly talented residents who have chosen Mannequin House as their home during their university years."
Looking for student accommodation in London that's ideally located and in the desirable surroundings of Walthamstow, where your creativity will be welcomed with open arms? Join our thriving student community at Mannequin House: download our guide for UCL postgraduates, or learn more about our en-suite room and studio options. Who knows? You could be part of next year's trail!
Main image credit: Baba Nayeem