Bored of being stuck at home? Even if your university is only a few miles away and commutable from the house you've grown up in, for so many reasons it's still worth making the leap and moving out for uni.
Living away from home not only gives you the opportunity to grow and learn, but also the chance for a fresh start in a place to call your own. Moving away from your family for uni might seem scary, but don't worry – there's so much to look forward to.
Going on new adventures, seeing new places and managing your own time with only yourself to answer to... Sounds like a dream, right? Below, we take a look at some of the main reasons to choose student accommodation over studying in your childhood bedroom for another three years.
Reinvent yourself
We've all wanted to click the re-set button and start over. Moving to uni allows you to keep all the good stuff that makes you 'you' but in a new environment with new people, with the opportunity to explore new hobbies and interests. Away from the influences of home, you can reflect on what it is you actually want to spend your time doing and step out of your comfort zone a little bit.
Join a sports team and unleash your inner athlete, or experiment with different art styles; become a member of a club or society (from chess to Quidditch) or simply change up your look by wearing clothes you wouldn't have worn to family dinner. The possibilities really are endless. Make the time to do the things you love so you can make the most out of the experience and enjoy yourself.
Enjoy a social life to suit you
Living in a new place – even if it is 'just' a short train ride away from home – means new experiences. It's time to live your best student life, especially after spending so much time indoors recently. Make the most of your new surroundings by exploring what's on your doorstep, beyond campus and your accommodation. Spend time sight-seeing with friends, discovering local hotspots and embracing the culture of your city or town.
Remember, in many of our Student Roost locations, you can also find amazing social spaces to chill in, including games rooms and gyms. So, at whatever tempo you live your social life, there's something for you to enjoy either indoors or out. And the beauty of living close to your family home is avoiding homesickness – if you fancy a weekend away from mates or simply want to visit your gran, for example, you won't have to travel the length of the country to make it happen.
Make new friends
Although moving to university may seem nerve-wracking at first, you'll get the chance to meet new people – and not just other students like you, but inspiring lecturers at uni and the friendly Student Roost teams at your student accommodation if you choose to stay with us.
Remember, you and your fellow students are all in the same boat so if you're feeling nervous, they are too. As well as the students on your course, you'll also get to meet those doing different courses and at different stages of their uni journey in neighbouring flats in your student accommodation. Take the time to get to know each other and, before you know it, all that worry will be for nothing – and you may even gain friends for life.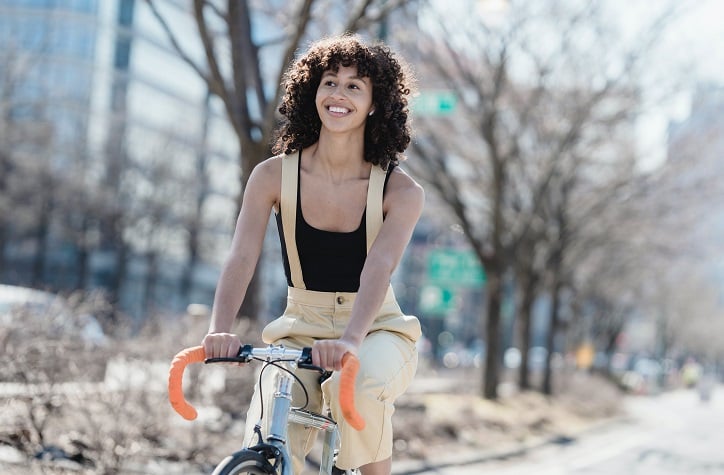 Learn life skills
Have you always wanted to develop a specific skill but never had the time or simply been putting it off? Living at uni means you can dive into the deep end and push yourself to learn things – often out of necessity more than anything else.
For example, learning how to cook different meals means you can experiment with spices and flavours, so you don't have to eat the same microwave meals on the daily. You could even bake something to share with your housemates, or even make it interesting by competing with your housemates to see who's the best cook. It's a great way to get to know each other and try different types of food, while at the same time developing your cooking skills.
Budgeting is another biggie. Living away from your parents or guardians means having to manage your money so you have enough to do all the things you love alongside your studies. This includes paying bills, shopping each week, going out and travel expenses. Be one step ahead and gain the skills and independence you need for adulting in the real world. Which brings us to our next reason…
Be your own boss
Even if you had a certain amount of independence pre-uni, living away from home for uni means you're on your own – and not in a scary way. It's actually a great opportunity to get organised, take control and prioritise the things that matter most to you.
Take advantage of the freedom offered by university life by balancing your studies with socialising, getting a part-time job to earn extra cash, or doing something spontaneous like volunteering for a charity or cause that's close to your heart. It's the little things, too: like deciding to decorate your room entirely how you want it, or staying up all night to binge Netflix and ice cream. You're the boss.
Wake up and go
Sure, living at home might mean saving a bit of money on rent and perhaps getting your washing done for you but, on top of the greater freedom and enhanced social life, moving out also means a longer lie-in. You will be closer to uni, often just a few minutes away with Student Roost accommodation, so say goodbye to 6am alarms and a longer commute (and save on travel) and instead go straight from bed to morning lecture if you feel like it.
Thinking about moving out for uni? Check out our different room options in your uni city, from Leicester to Sheffield, and book a viewing to get a glimpse of life on your own terms. It's definitely worth it. We'll see you next year, we hope. 😊